MJ-DW Series Solar Flood Light with Camera
Model: MJ-DW901/902/903/904
Power: 100W/200W/300W/400W
1080P WIFI camera with motion alarm
POLY Solar panel
SMD5730 LED beads
LiFePO4 lithium battery
Die-casting aluminum body
IP67 Waterproof
Remote contol & App control
CE, ROHS
MJ-DW Series Solar Flood Lights with Camera
"High-definition monitor", "5G IOT", "ultra-low power consumption", "strong battery life", "signal stability /no disconnection", "outstanding luminous efficiency ". The MJ-DW Solar Flood Light with camera has an inner high-capacity LiFePO4 battery, which relies on the solar panel to absorb sunlight energy and then convert it into energy in the battery, which then is provided to the solar lamp and monitoring work. Wi-Fi connection is required for monitoring operation, then the operation can be viewed remotely in real-time, switch lights on&off or playback through APP. Products are widely used in home backyards, farms, orchards, etc
Low power consumption monitoring program
The ultra-low power monitoring program independently developed by our company which consumes power less than 5-ampere hours in 24 hours. It means consumption is much lower than similar products on the market. We manage to greatly reduce the requirements for solar panels and batteries and then greatly reduce the price threshold for the solar monitors. At the same time, it also ensures good rainy-day efficiency.
HD camera
The use of a 1080P HD chip and lens ensures the clarity of video and pictures. Meanwhile, the day and night full-color function is adopted to ensure the same excellent monitoring efficiency at night.
Signal stability
In the early stage of research and development of our product, the special outdoor conditions have been fully considered, then we designed the special enhanced signal to make sure strong signal penetration which is not easy to drop. If WiFi gets disconnected, the product can automatically connect to WiFi after recovering. (Where Wi-Fi can cover, the monitor can be connected)
International APP platform
MJ-DW Series Solar Flood Light with Camera selects the internationally famous platform "Tuya Smart" as our APP service provider. The platform is compatible with more than 100 national languages. The platform can automatically switch the corresponding language according to the user's mobile phone voice version. Large platforms are more stable, more reliable, and more convenient for use, without worrying about potential risks such as background server shutdown.
Rich in functions
MJ-DW Solar Flood Light with Camera can remotely switch lights on/off through APP, multiple people at the same time use or control, the moving monitoring alarm and other functions to bring users the latest Internet of Things technical experience; At the same time, it has multiple functions such as photographs, video recording, playback, and time-power-off/on which can fully meet the user's monitoring needs.
Data of Solar Flood Lights with Camera
 Model
MJ-DW901
MJ-DW902
MJ-DW903
MJ-DW904
Rated power
100W
200W
300W
400W
LED bead
82pcs,2835
144pcs,2835
236pcs,2835
324pcs,2835
Lumens
1500LM
2000LM
3000LM
3500LM
Solar panel
20W/5V
28W/5V
35W/5V
40W/5V
LiFePO4 battery (DC3.2V)
12000mAh
24000mAh
30000mAh
42000mAh
Color temp.
6000K
Material
Die-casting Aluminum
Water proof
IP67
Cable length
5Meters
Charge time
8H
Lighting mode
Light on at dusk, Light off at dawn Auto. 5 work modes.
Camera
1080P full color high-definition video , Linux system, 4mm Lens focal length. APP remote control.
WIFI distance
MAX 50 meters (No obstacle)
Memory card
16G/32G/64G/128G OPTIONAL 16G: 3-4days record. 32G: 7-8days record. 64G: 15days record. 128G: 30days record.
Lighting Mode & Brightness
Intelligent automatic power reduction
Time
0-0.5H
0.5-2H
2-4H
4-5H
5H To Dawn
AUTO Mode
100-80%
80-60%
60-50%
Radar sensor (40% people come  +10% people leave)
Constant Mode
100-80%
80-60%
60-50%
50-40%
40-30%
Radar Mode
The brightness is same as constant mode when people come, 10% brightness when people leave.
3+X
After 3 hours constant lighting, turn to Radar mode.
4+X
After 4 hours constant lighting, turn to Radar mode.
REMARK: When battery voltage is less than 3.0V (30% capacity), the light will be changed to Radar mode automatically.
| | | | | |
| --- | --- | --- | --- | --- |
|  Model | MJ-DW901 | MJ-DW902 | MJ-DW903 | MJ-DW904 |
| Gift box (mm) | 365*365*80 | 515*365*80 | 595*365*80 | 650*365*80 |
| QTY/CTN. | 8 | 6 | 5 | 4 |
| Carton G.W (KG) | 21.5 | 24.2 | 24.5 | 23 |
| Carton size(mm) | 660*375*380 | 525*510*380 | 605*430*380 | 660*345*380 |
Details of MJ-DW Solar Flood Light with Camera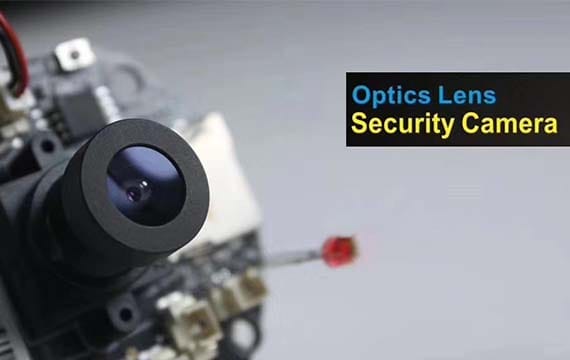 1080P
CCTV Camera
1080P full-color high-definition video. Linux system, two million pixels. 4mm Lens focal length.
Support multiple people watching. 100 Languages support. Movement monitoring alarm.
APP remote control by WIFI, including remote Light ON/OFF function.
2835SMD
High Brightness with Optical Lens
2835LED Super bright chip. Higher Luminous Intensity lower thermal resistance and greater luminaire stability. Longer Lifespan.
PC lens, optically clear,  UV stable, and non-yellowing.
Overall lighting efficiency is improved by 30-50% compared with the competition.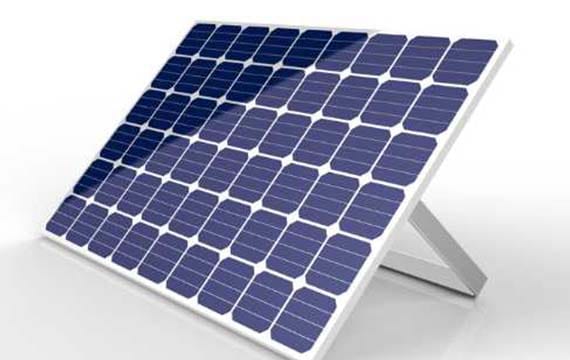 POLY
Solar Panel
POLY solar cell. High efficiency>20%. 6 hours fully charged.
Fast charging technology. Quality aluminum alloy frame.
Thickened bracket. Long lifespan.
Die-casting Aluminum
Strong Lamp Body
Die-casing Aluminum material. Strong and durable. Good heat dissipation.
Anti-aging, anti-corrosion. Suitable for marine and outdoor use.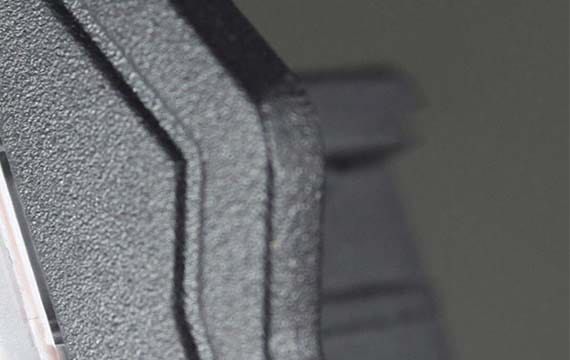 32650
LiFePO4 Lithium Battery
Built-in 32650 high-capacity LiFePO4 lithium battery. Longer circulation lifespan of up to 2000 times.
High ambient temperature tolerance. operating temperature -20 degrees to +60 degrees.
IP67
Outdoor Waterproof
Perfectly sealed waterproofing, built-in waterproof rubber ring, glue-free.
IP67 waterproof, Suitable for all kinds of outdoor use.
Features of MJ-DW Solar Flood Light with Camera
1080P CCTV Camera
POLY Solar Panel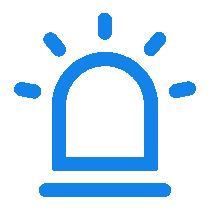 High brightness bead
LiFePO4 Lithium Battery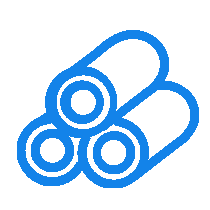 Die-casting Aluminum
Remote Control
IP67 Waterproof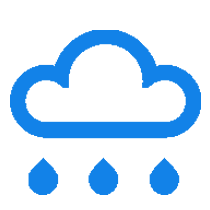 Rainy days backup
Dusk to Dawn Auto
Lighting Effect of MJ-DW Solar Flood Light with Camera
MJ-DW901/MJ-DW902/MJ-DW903/MJ-DW904
Dimension of MJ-DW Solar Flood Light with Camera
(4)
APP Control
Live/Play Back/Record Video
Motion Detection Alarm
Lighting ON/OFF Switch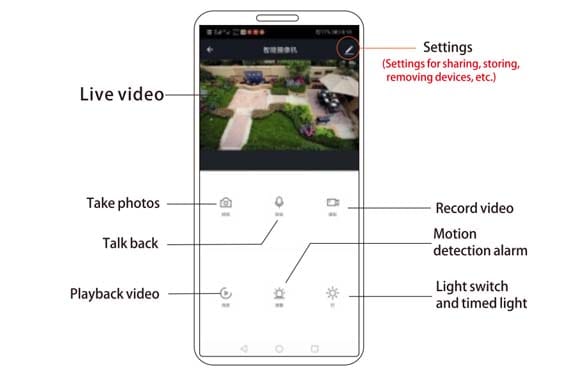 Customized Your Logo on Product & Packages
What is working time of solar flood light with camera?
The lighting time is 12 hours per day, dusk to dawn auto working.
What is the MJ-DW solar flood light's lifetime?
The battery lifetime is about 5 years.
What is colour temperaturer for choice?
There are 3500K and 6500K CCT. for choice.
What is the MOQ for customize packaging?
500PCS for the color box.
100PCS for the outer carton.
What is warranty time of solar flood light with camera?
The warranty time is 2 Years.
How many mobilephone devices can be connected to one MJ-DW solar flood light?
One MJ-DW solar flood light can connect one mobilephone. But this phone can create a family group through the app and share the monitoring footage with family members.