Trust in Our Quality Craftsmanship and Cutting-edge Technology.
– Newskypower Municipal Solar Street Lights –
High Efficiency Mono Solar Panel

Super Bright LED with Optical Lens

Heavy Duty Die-cast Aluminum Body
Feature of Newskypower Municipal Solar Street Lights
Easy Installation, Solar Powered
Die-cast Aluminum Body

Outdoor Waterproof
LiFePO4 Lithium Battery
For municipalities seeking to optimize their operations and lower expenses, our solar street lights present an excellent option. It is very easy to install, does not require wiring, has a die-cast aluminum casing, is suitable for various outdoor environments, and offers energy-efficient and cost-effective consumption."
With a range of mounting options available, our municipal solar street lights can be easily integrated into any urban or rural landscape, providing reliable lighting that enhances safety and visibility for pedestrians, cyclists, and drivers alike.
Whether you're looking to light up a public park, a busy street intersection, or a remote rural road, our municipal solar street lights are the perfect solution.
With their high-quality construction, advanced technology, and low environmental impact, they offer a smart and sustainable lighting solution that meets the needs of municipalities and communities everywhere.
Professional Municipal Solar Street Light Manufacturer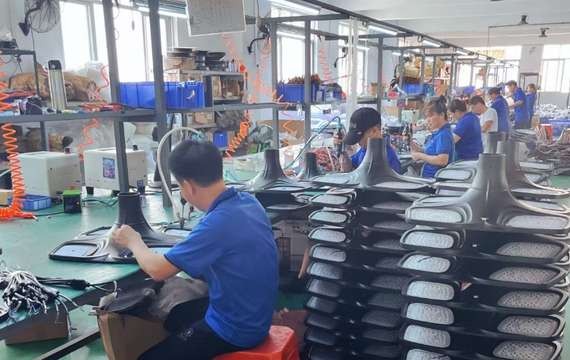 Experience:

With many years of experience in the solar lighting industry,

 your factory has a wealth of knowledge and expertise in designing and manufacturing solar street lights that meet the needs of municipalities.
Quality: Our factory prides itself on producing high-quality solar street lights that are reliable, durable, and efficient. This is achieved through rigorous testing and quality control procedures.
Customization: Our factory has the capability to customize solar street lights to meet specific requirements of different municipalities, such as lighting intensity, and solar panel capacity.
Cost-effectiveness: Our factory is committed to providing affordable solar street lights without compromising on quality, making them a cost-effective solution for municipalities looking to reduce energy costs and carbon emissions.
Support: Our factory provides comprehensive after-sales support, including technical assistance, training, and ensuring the longevity and optimal performance of solar street lights.
Why recommend municipal authorities choose solar-powered street lights?
Environmentally friendly and energy-saving:
Municipal solar street lights absorb solar energy through solar panels and convert it into electricity for lighting, reducing the dependence on fossil fuels, which is beneficial to environmental protection and energy conservation.
Easy to install:
Municipal solar street lights do not require wiring and can be installed by simply fixing the light pole to the ground, saving installation costs and time.
Simple maintenance:
Municipal solar street lights have low maintenance costs and only need to be cleaned regularly, without the need for replacement or repair.
Long lighting time:
The energy storage battery of municipal solar street lights can store solar energy and provide lighting at night, with a continuous lighting time of 12 hours.
No external power supply is required:
Municipal solar street lights absorb solar energy through solar panels for charging, without the need for an external power supply, avoiding power outages due to weather conditions.
Safe and reliable:
Municipal solar street lights do not require electricity, reducing safety hazards such as electric shock and fire, and will not affect the lighting effect due to power supply failures.
Lighting Design Solutions
We can assist you in designing a municipal solar street lighting plan based on your lighting requirements. Here are some questions that will help me understand your lighting requirements:
The lighting area and expected installation height?
Do you have any specific lighting goals or effects you would like to achieve? (e.g., ambient lighting, task lighting, color-changing lighting, etc.)
What is your preferred lighting style? (e.g., modern, traditional, industrial, minimalist, etc.)
Are there any existing fixtures or electrical systems that we need to work around or integrate into the design?
Are there any other specific needs or requirements that you have for the lighting design?
Municipal Solar Street Lights Projects
Newskypower municipal solar street light project for municipalities is an intelligent, eco-friendly, and economical solution that enhances street lighting, reduces carbon emissions, and decreases energy expenses.
FAQs
What's Material of Your Municipal Solar Street Lights?
Die-cast Aluminum. No rust, Suitable for Marine.
Do You Also Supply Pole for Municipal Solar Street Light?
What Is Pole Diameter for Municipal Solar Street Light?
The regular diameter of the pole is 76mm.